Best educational practices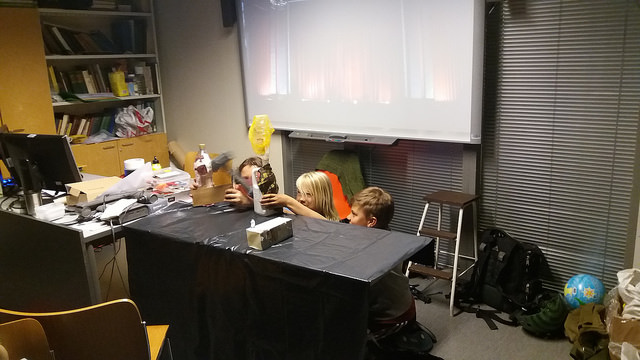 A learning community (a school, kindergarten, university, or a single class/study group, extracurricular activity group or a family) can participate in StarT also by describing their best educational practice. A best practice is an educational practice or a model that the learning community has tried and found useful in implementing interdisciplinary and collaborative learning or their StarT projects.
A StarT best practice places students in an active role and includes collaboration on many levels. To participate, submit a short video (max 3 min) describing the "recipe" to your best practice with a concise written description alongside.
To participate in the competition please note: 
Only one best practice per learning community can be submitted annually
StarT best practice includes an aspect of collaboration between teachers of the learning community and/or with outside partners
Share with us a video (max 3 min) of the practice. We appreciate a "recipe" like description that allows other teachers to easily repeat the best practice. Please note:  the same video cannot be used to report a StarT project and a best practice. If your best practice video describes the model that led to your students' StarT project, then please submit a video describing this model from the educator's viewpoint. 
Share with us also a short written description of your best practice.
You can submit a completely new practice or one that you have been using for years, as long as it has been used at some point during 2018-2019.
Check out the more detailed assessment criteria here.
How to participate
Register as a learning community before the end of October 2018 for additional support. Report your work (video and description) by February 2019 (date tbc). Registration as a learning community is not obligatory but it is recommended so that we can provide you with support and news about the latest materials and ideas.